VooDoo Signature 9'6" 2PC Crappie (Sac-a-lait) Blank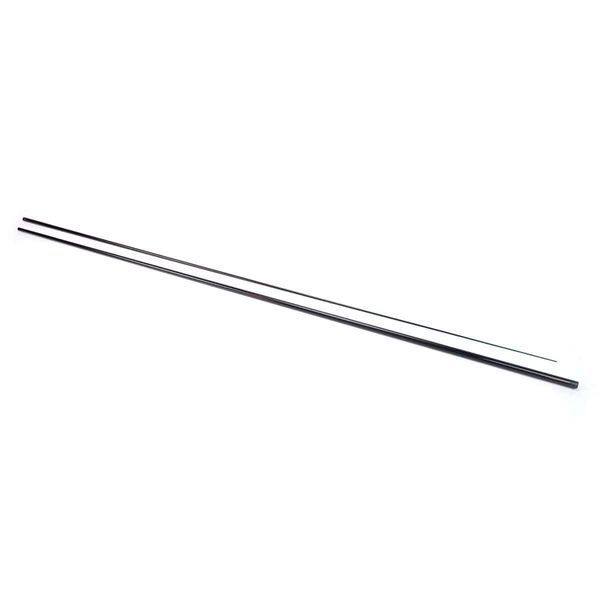 VooDoo Signature 9'6" 2PC Crappie (Sac-a-lait) Blank
VooDoo Signature 9'6" 2PC Crappie (Sac-a-lait) Blank
We pulled out all the stops while developing these new crappie blanks. We worked with some of the very best crappie anglers and blank engineers to tweak these blanks for cutting edge performance. We feel we created the best "all-around" blank for most styles of light freshwater & crappie fishing.
1. 3 different custom toray graphite materials are used in each blank. We carefully position each material to lower weight, enhance sensitivity and provide durability at the same time.
2.  Perfect for dipping presentations, trolling off the bow, or fishing from the bank.
3.  2 pc design for easy transportation to and from the lake & easy rod box storage.
4.  Stiffer but super sensitive tip along with added strength in the lower section for horsing in those slabs!
| Model | Color | Length | Pcs | Line | Lure | Butt | TipTop | Action | Power | Weight | Application |
| --- | --- | --- | --- | --- | --- | --- | --- | --- | --- | --- | --- |
| VD-IF968-2US | Raw Graphite (Unsanded) | 9'2 |   2 | 4-8lb. | 1/16-1/4oz. | 0.485 | 5.5 | MOD-F | L | 2.57 oz. | Light Freshwater/Crappie - Multiple techniques |
| | | | | | | | | | | | |
***** Please Note: calculated shipping costs on blanks are not always accurate! We will ship the least expensive method (unless specified differently by the customer) and will refund any freight overcharges promptly!! *****