Batson Cold Shrink Tube & Butt Caps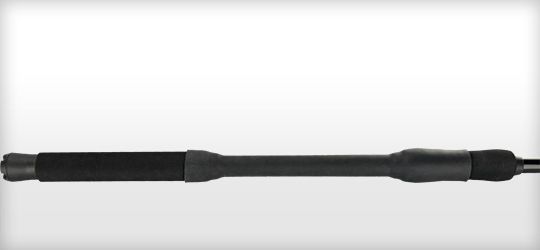 Batson Cold Shrink Tube & Butt Caps
Cold shrink tubing is a great way to add a durable outer layer over an existing grip that is worn, or a great way to build a new grip. Simply slide the cold shrink over the desired location and remove the core and you are done. Very popular for use on heavy saltwater rods. We offer 2 sizes 12″ long and 18″ long.
Seals tight and retains its resiliency and pressure even after prolonged years of aging and exposure. Shrink's down to 3/4″ easily.
New for 2020 is the Shrink Tube Butt Caps, great for quick butt cap repair and available in two sizes which will fit virtually any rod.
Cold Shrink Tubing

| PART # | LENGTH (MM/IN) | ID (MM/IN) | SHRINK RANGE (IN) |
| --- | --- | --- | --- |
| PCS50X305 | 304.80 / 12.00 | 48.26 / 1.90 | 0.7-1.7 |
| PCS50X457 | 457.20 / 18.00 | 48.26 / 1.90 | 0.7-1.7 |
Cold Shrink Butt Cap

| PART # | LENGTH (MM/IN) | ID (MM/IN) | SHRINK RANGE (IN) |
| --- | --- | --- | --- |
| SE-2 | 71.12 / 2.8 | 35.05 / 1.38 | 0.63-1.18 |
| SE-3 | 63.50 / 2.5 | 48.26 / 1.90 | 1.02-1.94 |