Rainshadow Judge S-Glass/RX7 Crankbait Blank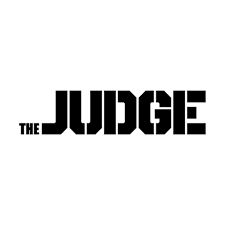 Rainshadow Judge S-Glass/RX7 Crankbait Blank
Rainshadow Judge S-Glass/RX7 Crankbait Blank
Manufactured in the USA, these new blanks feature our proprietary blend of custom formulated S-Glass, RX7 graphite and a new exclusive state of the art DPH Technology (Diamond Poly Helix carbon wrap) which increases lifting power and reduces torsion. Unlike typical live bait blank designs, the new Judge series features small diameter, low taper per inch designs which makes fitting handles and reel seats much easier.
The new JUDGE live bait designs are about 10-15% lighter than other RainShadow live bait designs.
By using Custom Formulated S-Glass, RX7 graphite and our exclusive "Diamond Poly Helix" carbon wrap the new Judge Live bait blanks are lighter, cast further, are more sensitive and the Diamond Poly Helix carbon wrap reduces torque in the bottom half of the rods by 15%…all without adding any weight. This new series is a masterpiece and will, without question, become the new standard to which all other live bait designs will be judged.
| Model | Color | Length | Pcs | Line | Lure | Butt | TipTop | Action | Power | Weight | Application |
| --- | --- | --- | --- | --- | --- | --- | --- | --- | --- | --- | --- |
| JDGCB70M-CG | Clear Gloss | 7'0" | 1 | 10-17lb. | 1/4-3/4oz. | 0.665 | 6.5 | MOD-F | M | 2.5oz. | Small crankbaits and top waters, 1/4oz. spinnerbaits |
| JDGCB70MH-CG | Clear Gloss | 7'0" | 1 | 12-20lb. | 3/8-1oz. | 0.665 | 6.5 | MOD-F | M | 2.6oz. | Large crankbaits & topwaters, 3/8 & 1/2oz. spinnerbaits |
| JDGCB70H-CG | Clear Gloss | 7'0" | 1 | 12-25lb. | 1/2-1 1/2oz. | 0.665 | 7.5 | MOD-F | H | 2.6oz. | 6XD, 8XD, 10XD and all other large Crankbaits |
| JDGCB710M-CG | Clear Gloss | 7' 10" | 1 | 10-17lb. | 1/4-3/4oz. | 0.479 | 5.5 | MOD-F | M | 3.0oz. | Small crankbaits and top waters, 1/4oz. spinnerbaits |
| JDGCB710MH-CG | Clear Gloss | 7' 10" | 1 | 12-20lb. | 3/8-1oz. | 0.669 | 6.0 | MOD-F | MH | 3.2oz. | Large crankbaits & topwaters, 3/8 & 1/2oz. spinnerbaits |
***** Please Note: calculated shipping costs on blanks are not always accurate! We will ship the least expensive method (unless specified differently by the customer) and will refund any freight overcharges promptly!! *****