Diamond II Epoxy - UV Formula - 32oz Kits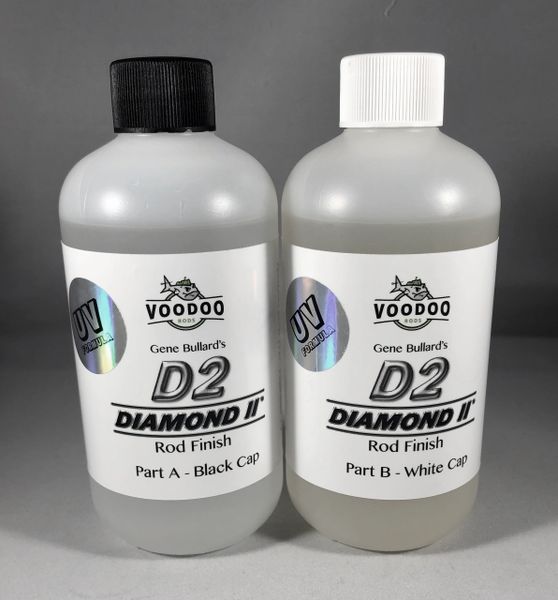 Diamond II Epoxy - UV Formula - 32oz Kits
The UV formula of the authentic Diamond II epoxy 1st marketed by Gene Bullard.
More of a high build when compared to standard Diamond II, but once applied will stay clear and not yellow or amber as quickly as most other epoxies on the market when exposed to harsh sunlight over time.
Available as epoxy only kit, epoxy kit with syringes and inserts, or a full kit.
32oz DII full kit includes D2 rod finish, (2) syringes, (2) inserts, (25) mixing cups, (25) stirring sticks, and (25) brushes