Color Lock Color Preserver by U-40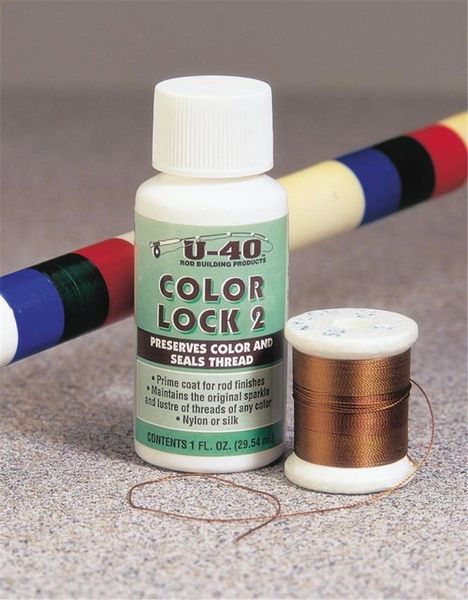 Color Lock Color Preserver by U-40
Thread sealer & Color preserver
Preserves the original thread color for lasting appreciation.
• Maintains the bright appeal of the threadwork
• A water-based compound, brushes are simply cleaned in tap water.
• Enhances snakeskin usage. Glues it to the rod, and is a good sealant to apply over it before epoxy.
• An effective sealant for all threads on other devices

Available in sizes: 1oz.& 4oz.