American Tackle Microwave 30 Guide Set - Chrome Frame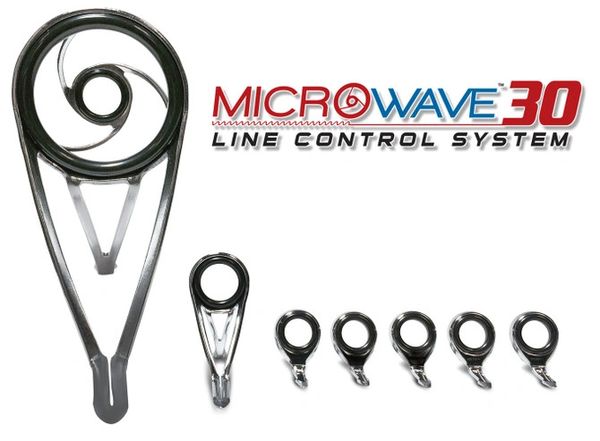 American Tackle Microwave 30 Guide Set - Chrome Frame
American Tackle Microwave 30 Guide Set - Chrome Frame (7 Guides)
SS Chrome Frame with Duralite or Nanolite rings
The MicroWave 30 guide system was specifically designed to improve rod and angler performance adding distance, accuracy and line control for all rod lengths, powers, reel sizes as well as line styles and ratings.
It utilizes the same award winning MicroWave Line Control System technology to capture and control line in one guide and throughout the larger running guide set, making it ideal for inshore, surf and light-medium boat rods where leader knots are used.
This system consists of a double foot designed 30/10mm stripping guide to a double foot 10mm transition guide onto 8mm single foot running guides.